There is nothing more important than ensuring the safety of all road users. That is why the Cascadia has been designed to be one of the safest vehicles on the road - featuring sloped hoods, air disc brakes and ergonomic controls.
The Cascadia is available with the Detroit Assurance® 5.0 suite of safety systems. By offering collision mitigation technology, expensive repair costs as well as operational costs incurred when a truck is out of service can be reduced. A safer truck means you keep your drivers and your equipment on the road and working.
The new Cascadia comes with a range of Daimler Truck's advanced safety features including:

Advanced Safety Features
Active Brake Assist monitors the road and may brake for you to help prevent a collision
Side Guard Assist keeps an eye on the trucks blind spot

Intelligent and adaptive safety
Automatic wipers/headlamps and intelligent high beam to keep drivers focused on driving
Adaptive Cruise Control works in stop-and-go traffic
Tailgate and Lane Departure Warning to keep drivers extra alert

What our customers say..
"The Cascadia is setting a new standard for safety and the rest will have to follow."
– Brett Cleary, Cleary Bros Director
Explore Real Cost of Ownership Pillars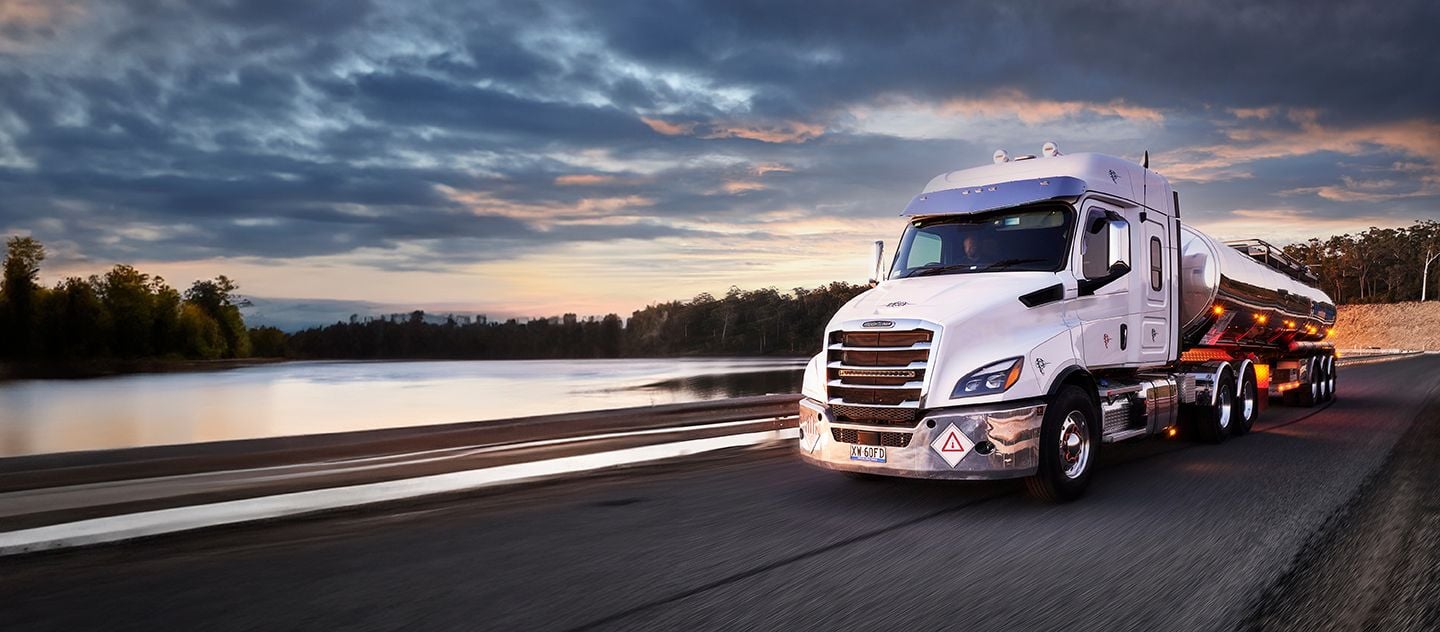 Let's talk
Move your business forward with Freightliner. Our experienced and professional team are at your service