FINANCE LEASE
LEASE YOUR TRUCK WITH FLEXIBLE END OF TERM OPTIONS.
Finance lease is a rental agreement offering fixed payments with the addition of a residual value that is payable at the end of the agreement.
This product offers immediate use of the truck without a substantial outlay. At the conclusion of the finance agreement you can make an offer to purchase the truck, re-lease, or upgrade to a brand new truck – the choice is yours.
Benefits include:
Immediate use of the vehicle without a substantial outlay
Reduced monthly payments by varying deposit
Optional final balloon payment
Final balloon payment may be refinanced
Available for both new and used vehicles
Fixed monthly repayments make it easier to track your expenses
To find out how easy we can make it for you to get into a Freightliner, ask your authorised dealer for a quote or call us on 1300 243 052 between 8:00 am to 8:00 pm Monday to Friday (AET), or 10:00 am to 4:00 pm Saturday (AET) or via email on customersupport_dtfs@daimlertruck.com.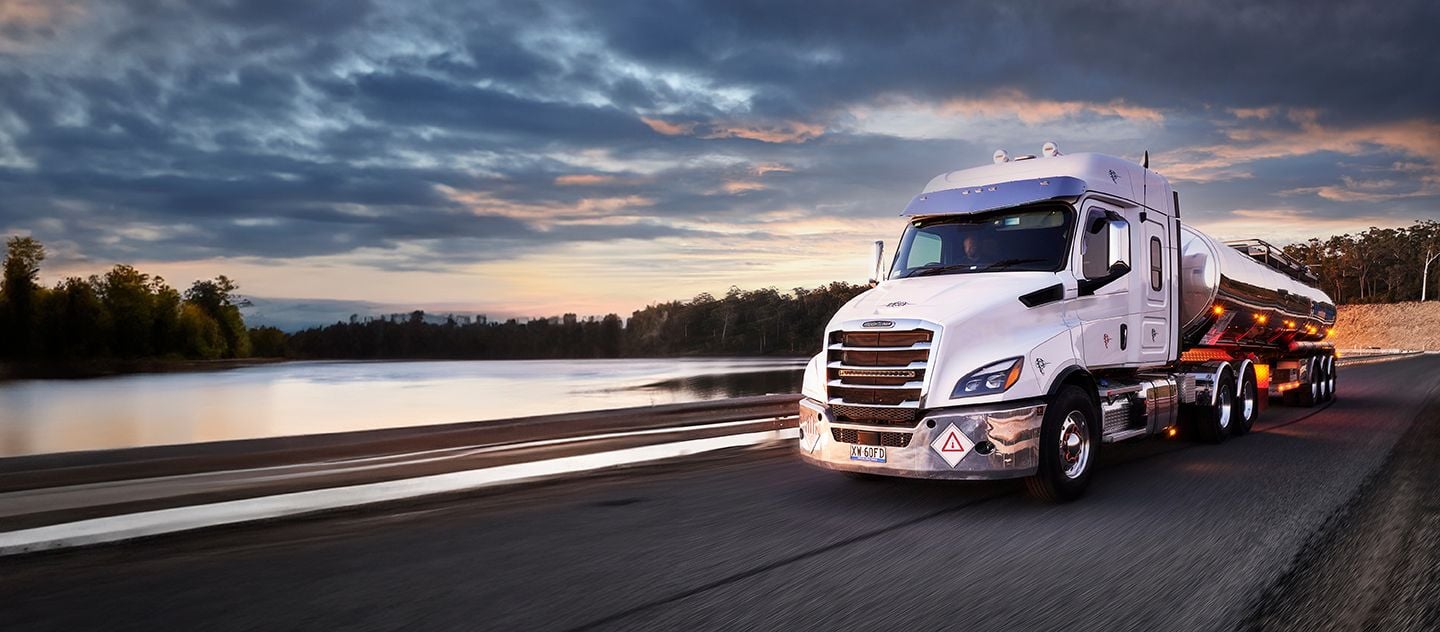 Let's talk
Move your business forward with Freightliner. Our experienced and professional team are at your service