Detroit seamlessly integrates its engine, transmission and axle technology to assist with maximising fuel efficiency. The Integrated Detroit Powertrain (IDP) combines with Cascadia's aerodynamic features to produce the next generation of Freightliner fuel efficiency.
Featuring Daimler's Detroit® DD13® and DD16® engines to deliver optimum horsepower and torque at lower RPMs, our engineers have taken Detroit's history of performance and advanced electronics to keep your truck in top gear longer and cruising at a more efficient engine speed.
The Detroit® DT12™ Automated Manual Transmission comes standard with the new Intelligent Powertrain Management System (IPM6). The additional features of IPM6 work seamlessly to assist with optimising vehicle performance.

Slice through the air
Aerodynamic design to produce next generation of fuel efficiency
Wind tunnel tested to slice through the air and use less fuel

Building your bottom line
Integrated Detroit Powertrain paired with Freightliner design gets the most out of every litre
DD13 and DD16 engines to suit a broad range of applications

What our customers say..
"We are just blown away by the fuel economy."
– Matthew Want, Want Transport Owner
Explore Real Cost of Ownership Pillars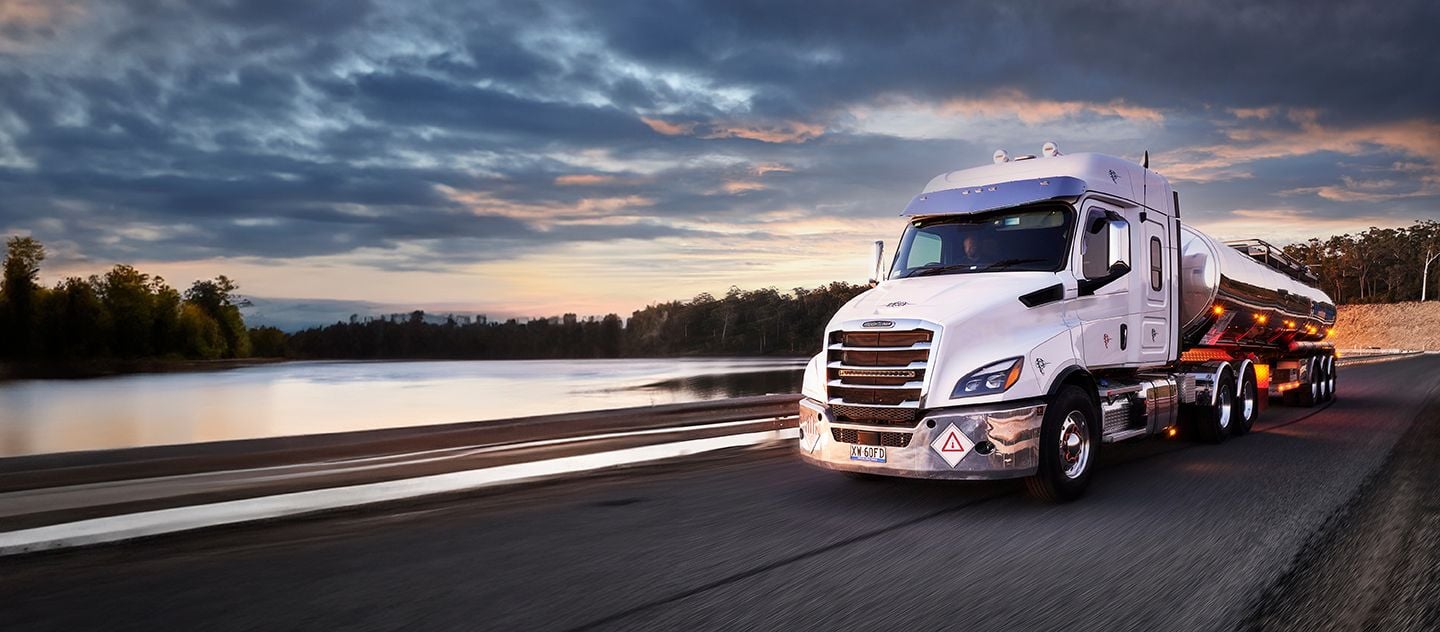 Let's talk
Move your business forward with Freightliner. Our experienced and professional team are at your service