About Us
Established in 1942 as Freightliner Corporation and acquired by Daimler-Benz in 1981. Freightliner entered the Australian market in 1989 with trucks specifically engineered and tailored to Australian conditions and have been developed with the driver in mind.
Engineered to outperform and outlast the competition, they are trusted as leading heavy duty trucks on our highways, construction sites and for the big jobs where only the smartest, safest and toughest will do.
Freightliner is proud to be part of Daimler Truck Australia & New Zealand, home of world leading brands Mercedes-Benz Trucks and Fuso.

Daimler Truck – World's Largest Truck Manufacturer
Freightliner is part of the Daimler Truck Group worldwide. Offering a comprehensive range of vehicles, they are unmatched by any other manufacturer in the industry. With a rich history in Australia dating back to the 1970's, Daimler Truck Australia Pacific has built a strong reputation for quality vehicles and reliable service support.

National Network of Dealerships – Daimler Truck Customer Solutions
With 78 dealerships and over 60 service points across Australia and New Zealand, you can easily find an authorised Freightliner Dealer ready to help with all your truck needs. Find your nearest dealership below.

Industry leading finance options – Daimler Truck Finance
No financier understands your business better than Daimler Truck Financial Services. With a range of tailored finance packages, you'll be sure to find a financial product suited to your business requirements. To find out more about our range of financial solutions, click below.

Explore Freightliner Trucks
Discover all the Freightliner Cascadia has to offer - setting new benchmarks for safety, comfort, connectivity and economy.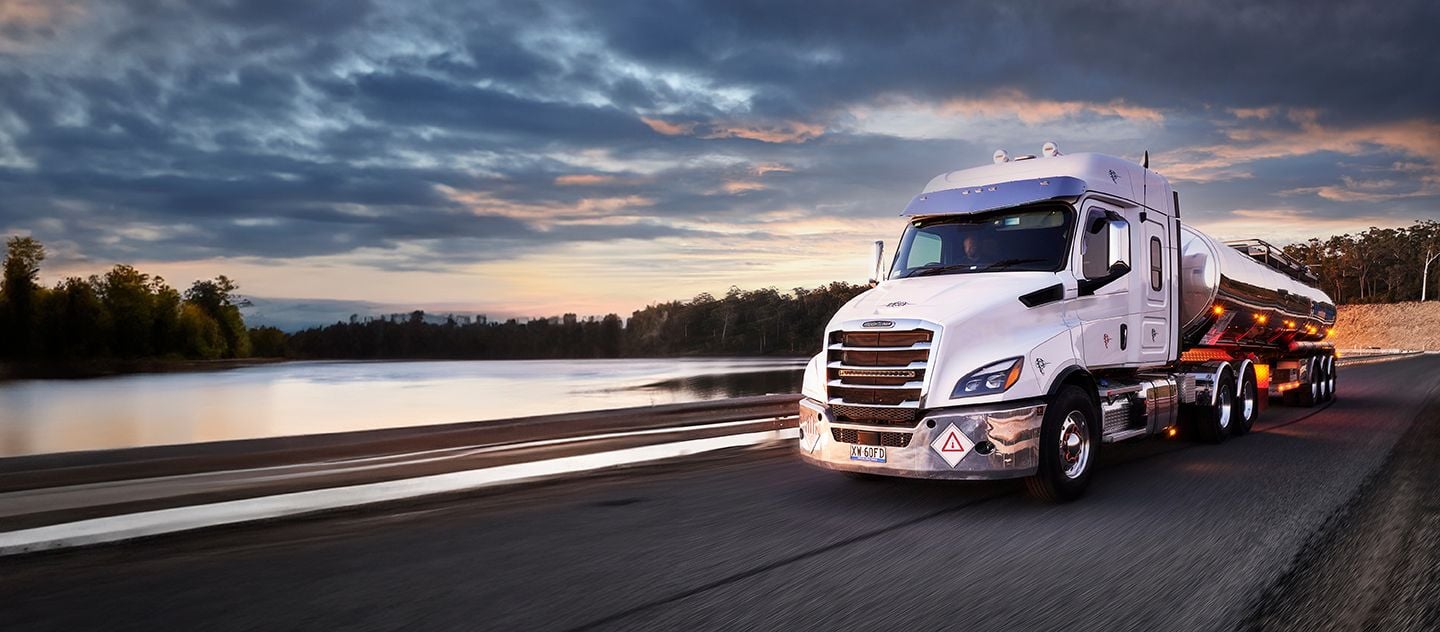 Let's talk
Move your business forward with Freightliner. Our experienced and professional team are at your service