Testing in Australia
The number one selling heavy-duty truck on the Unites States has arrived in Australia.
It is already great, but the unprecedented level of investment that we have and will continue to make in local engineering and testing will ensure the new Freightliner Cascadia is the best truck we have ever built for Australia. Validation testing has always been a critical and ongoing process. In connection with Daimler Trucks North America, we have built numerous prototypes to test new components and systems in Australia, while also simulating millions of road kilometres with cold chamber and hot room sessions to ensure effective operation in extreme temperature conditions.
6 Real Cost of Ownership Pillars
To determine the Real Cost of Ownership for its on-highway trucks, Freightliner identified six main contributing factors for maximizing profitability: fuel efficiency, connectivity, safety, quality, uptime and driver experience.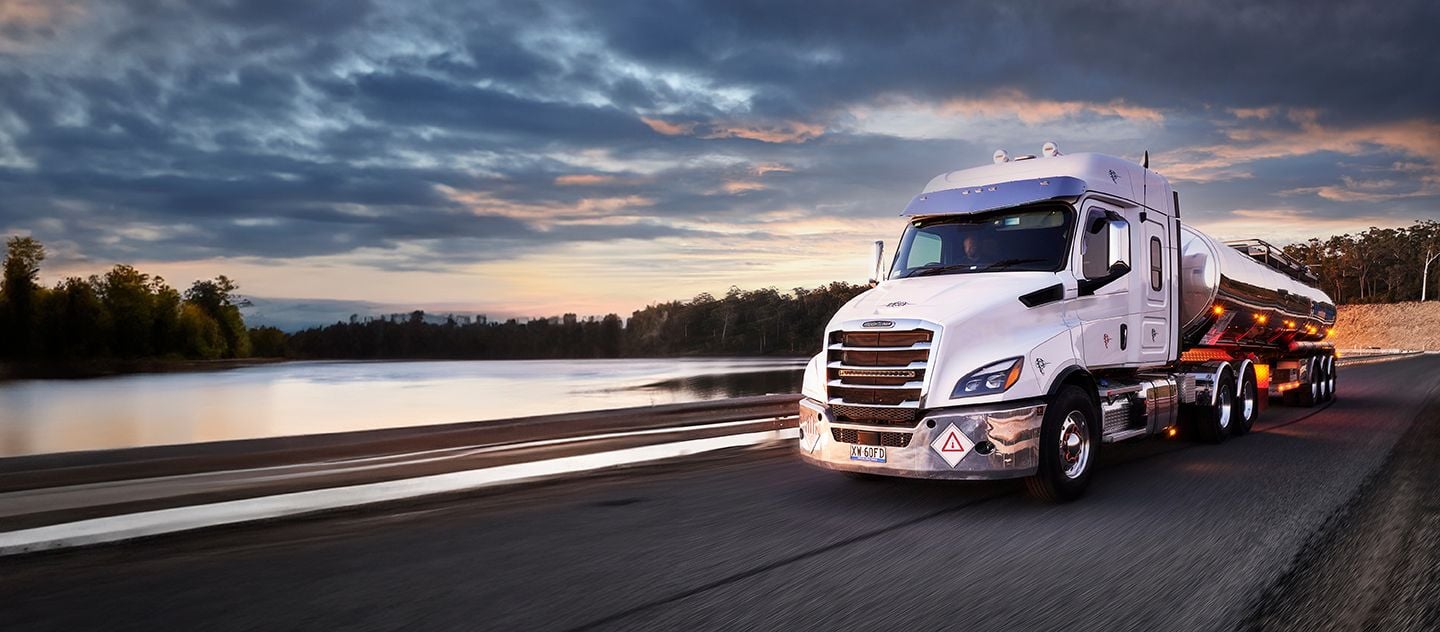 Let's talk
Move your business forward with Freightliner. Our experienced and professional team are at your service