THE ULTIMATE DRIVER EXPERIENCE
From the bunk to the dash and everything between, The Cascadia is designed for ease of operation, optimal comfort and safety.
The ergonomically designed, wraparound dash allows switches to be activated without leaning and stretching. Featuring integrated controls on the steering wheel and digital gauges and displays, key information is available for the driver at a glance.
We recognise that drivers have a challenging job, so every effort has been made to make the Cascadia comfortable. That starts with a quiet ride thanks to advanced noise abatement technology.
The steering gear is set further forward for decreased bump steer and improved steering precision*. This assists with reducing course corrections and steering inputs, as well as improving ride and handling*.
* Compared to previous Freightliner models. Real Cost of Ownership is comprised of the following six pillars: Saftey, Fuel Efficiency, Uptime, Quality, Driver Experience and Connectivity.

Newly designed dash
Ergonomically designed dash – everything where you need it
Hi-res screens showing key information for the driver at a glance

Comfortable and Easy to Operate
Spacious, comfortable and quiet cabin

Built in Creature Comforts
Creature comforts such as HVAC A/C and TV screen brackets to help your drivers recharge

Functionality for Safety and Comfort
Creature comforts are built in - with LED ambient lighting, multiple DC power outlets and extensive storage (including a wardrobe with generous hanging space, cabinets to accommodate standard appliances and a TV bracket for 24" screens). HVAC is available as an option for complete area climate control and ample bunk storage with telescoping ladder for easy access.

What our customers say..
"The 12-speed in the Cascadia is a no-brainer. It is a real luxury when driving on hilly roads"
– Troy Hamilton, Owner and Director Hamilton Contracting
Explore Real Cost of Ownership Pillars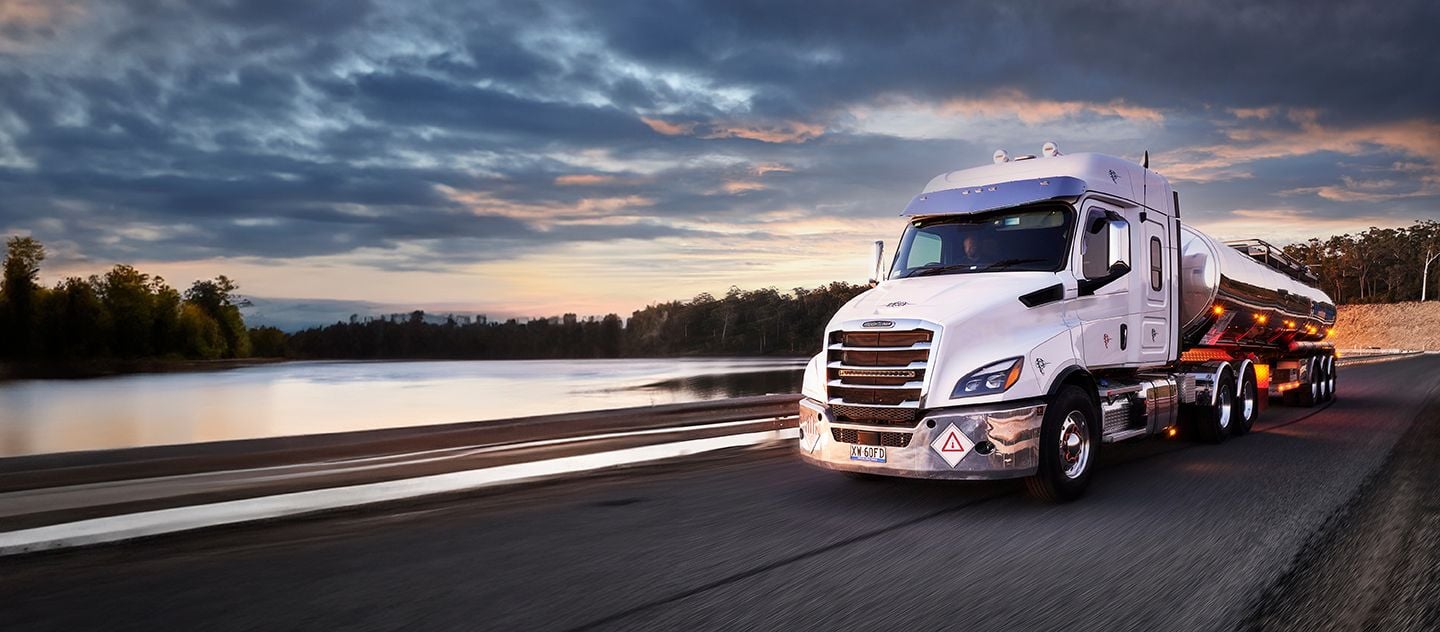 Let's talk
Move your business forward with Freightliner. Our experienced and professional team are at your service