GENUINE PARTS
Accept no compromise when it comes to maintaining, servicing, and caring for your Freightliner Truck.
With Freightliner Genuine Parts, you benefit from decades of manufacturing experience in vehicle and parts construction. Thanks to their exceptional quality, approved safety and outstanding reliability, these parts are a compelling proposition. The durability and outstanding price/performance ratio of our genuine parts is particularly cost effective.
GENUINE PARTS WARRANTY
2 Years Parts Warranty, unlimited KM's when fitted.
You have the satisfaction of knowing that any part purchased for a Freightliner truck Dealer is covered by a 12 month, unlimited kilometre warranty. When our genuine parts are fitted by an authorised Freightliner Dealership, we'll double our genuine parts warranty to 24 months with unlimited kilometres.
That's a two year warranty - one less thing for you to worry about.
Should a part fail outside the warranty period, it may still be covered. For further details on warranty, please contact your authorised Freightliner Dealership.
ACCEPT NO COMPROMISE
When you need new parts for your Freightliner Truck, always insist on Freightliner Genuine Parts to keep your truck running as efficiently and smoothly as it did the day it left the factory. These parts are made specifically to fit your truck model and application needs, using only the highest quality materials and latest design and engineering enhancements.
LOGISTICS NETWORK SUPPORT
The Australian Parts Distribution Centre in Melbourne is an integral part of the global Freightliner parts distribution network and supports our authorised Dealers across Australia. As part of the sophisticated logistics structure, Freightliner Genuine Parts are made available to you as quickly as possible via any of our authorised Dealerships, including installation if required.

Daimler Truck Parts Catalogue
This catalogue features the latest product specials for Freightliner Genuine Parts, Alliance Truck Parts and All Makes.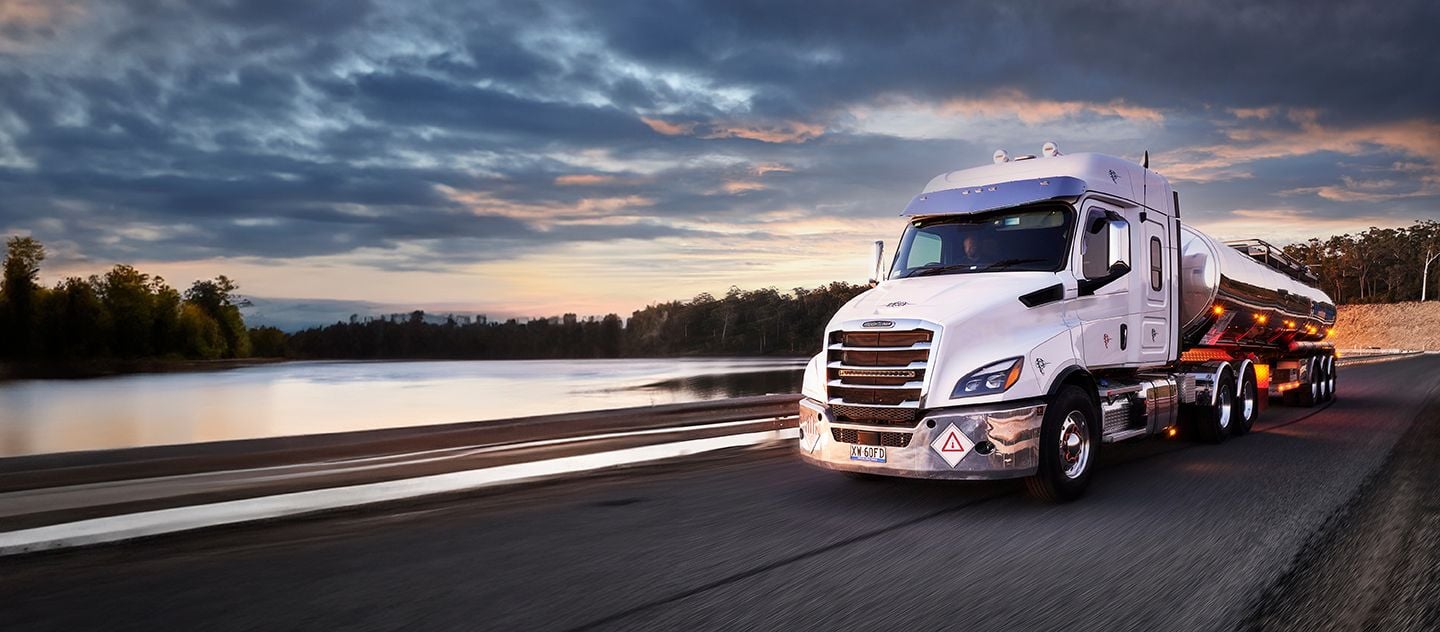 Let's talk
Move your business forward with Freightliner. Our experienced and professional team are at your service